7TH ASEAN-OSHNET CONFERENCE AND 3RD ASEAN-OSHNET AWARDS CEREMONY
02 Nov 2021
The ASEAN Occupational Safety and Health Network (ASEAN-OSHNET) has a long history, extending back to the 1980s. It is a network of ASEAN countries' government OSH institutions, OSH departments of the ministries of labour (MOL), or respective bodies or institutions in the jurisdiction of the MOL. The member governments have formally recognised ASEAN-OSHNET as an important instrument for the development of ASEAN OSH policies and practices in the region.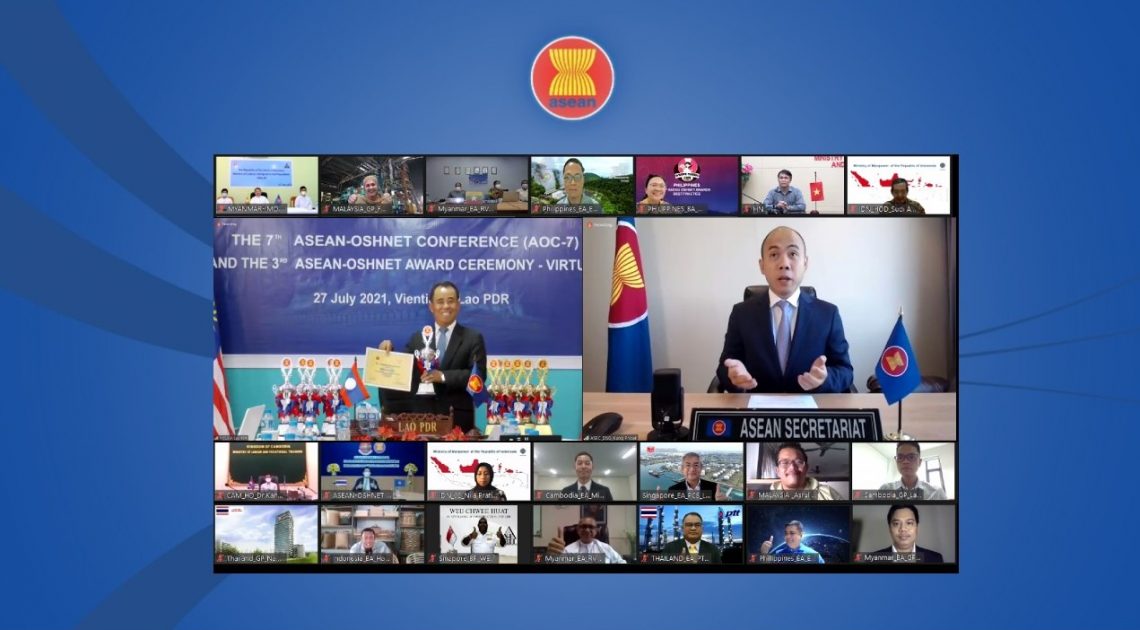 The ASEAN-OSHNET Awards is a bi-annual event as part of the ASEAN-OSHNET, started in 2016, aimed at raising the profile of OSH in ASEAN and to better awareness and greater involvement of business leaders in the ASEAN Member States. The ASEAN-OSHNET Awards is targeted to showcase, recognise and reward companies who have excellent OSH achievements in ASEAN.
The Awards recognise 18 enterprises nominated by the labour ministries of ASEAN member states for their innovations and achievements in promoting health and safety at their workplaces.
In his remarks, Deputy Secretary-General of ASEAN for Socio-Cultural Community, His Excellency Kung Phoak, congratulated the awardees for their achievements that contribute to a better, safer and healthier ASEAN Community.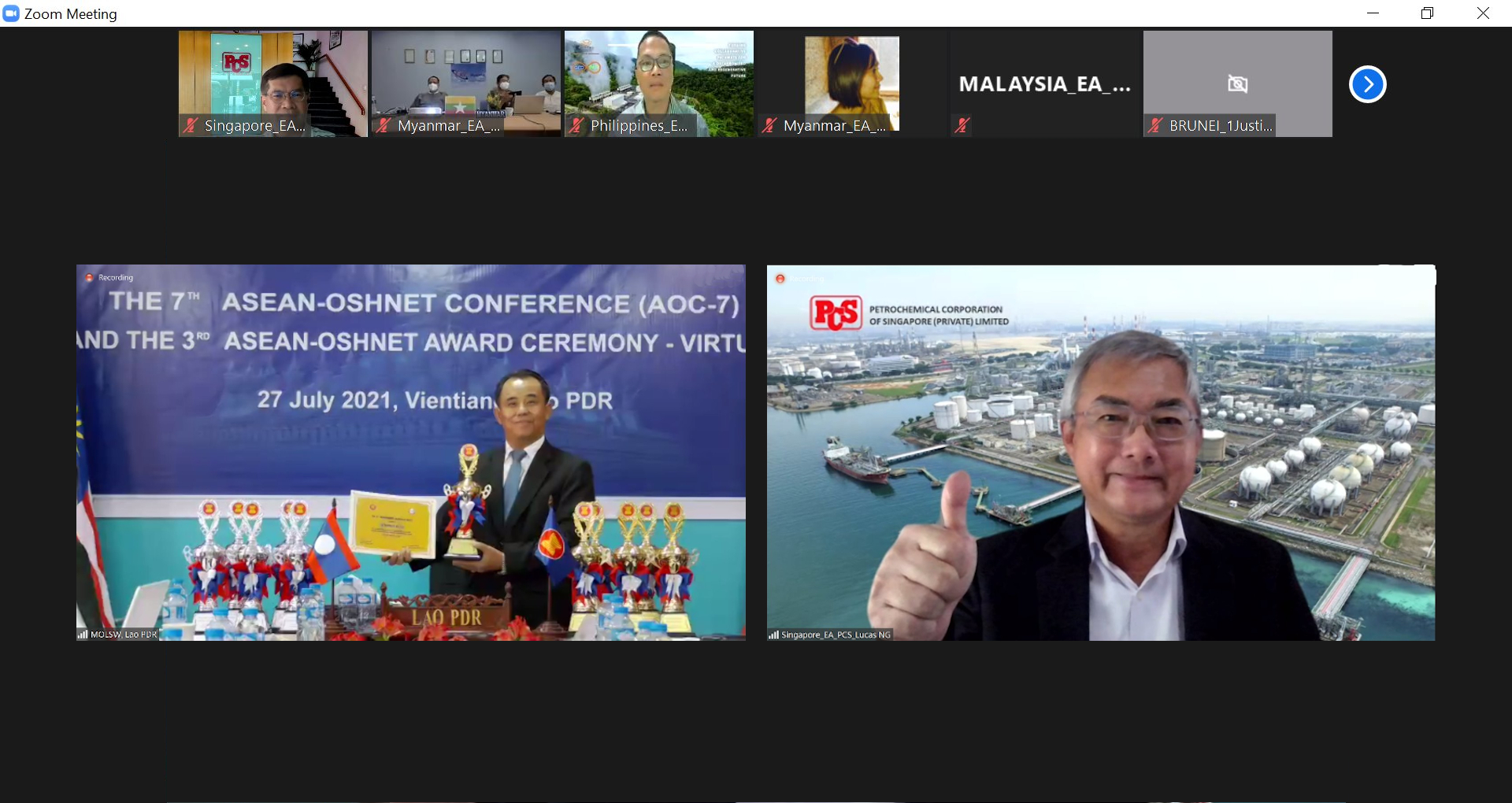 Singapore (Ministry of Manpower) had nominated PCS with its outstanding OSH management systems and performances for the Excellence Award. The 3rd ASEAN-OSHNET Awards Ceremony was supposed to be held on 25 March 2020 in Vientiane, Lao PDR. PCS was nominated as we had consistently achieved the WSH Performance Awards, bizSAFE Mentor since 2011, and had achieved more than 45 million hours worked without Lost Time Incident in Jan 2020, a significant accomplishment in the context of a major hazard installation. These achievements would not have been possible without the partnership of our contractors.
The Awards ceremony in the midst of COVID-19 pandemic was held virtually on 27 July 2021, with the ASEAN-OSHNET Conference in the morning. Our General Manager (Plant), Er. Lucas Ng HK, received the Award on behalf of the company. He also shared PCS' approach and programme "Transformation to Total Workplace Safety and Health – for Vision Zero".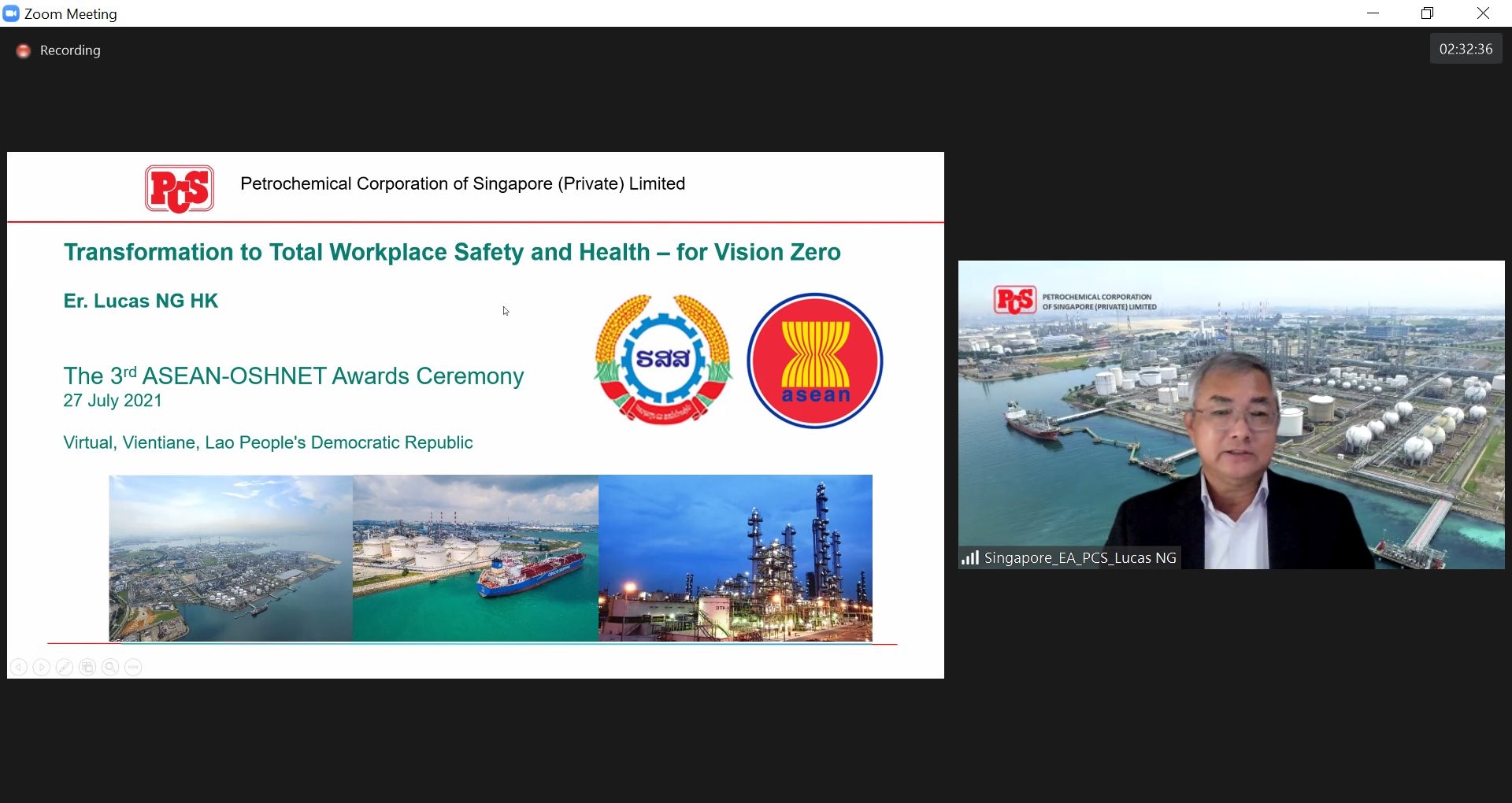 The ASEAN-OSHNET Excellence Award is a prestigious national and regional award and places PCS in the limelight against the backdrop of good ownership of health and safety. Management has reiterated, on various platforms, to continually focus on OSH and Process Safety hazards, to secure the health and safety of our workforce.
Let's work together, in partnership with our contractors, for an effective and sustainable health and safety culture, and influence others to take ownership of health and safety – for Vision Zero.